Greater Moncton Weather: (Extended forecast HERE)
Today: 15 cms of snow and blowing snow. Winds gusting from 50-80 clicks. Temps steady near zero.
Tonight: A few flurries ending late this evening. Winds settling down overnight. Temps steady near zero.
Tomorrow: Mainly cloudy. High plus 2.
With the heavy snow coming our way, we encourage you to familiarize yourselves with our 2018-19 Snow Plan (https://t.co/SQt71BYnBz) to see which streets will be prioritized for clearing during and after the storm. #Moncton pic.twitter.com/IngWnySlHv

— City of Moncton (@CityofMoncton) November 28, 2018
---
School is cancelled in Anglo East & Franc South and there are many other delays and closures…send us your cancellations and stay up to date at NewCountry969.ca/Storm…
---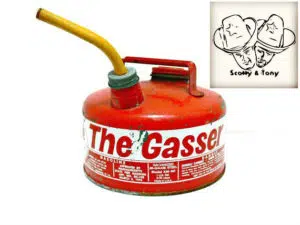 Gas prices are DOWN 2.6¢ this morning in New Brunswick…The EUB set the new maximum price for regular self serve at $1.10.2. Diesel & Furnace oil are both DOWN 4.4¢ a litre. The new max for diesel is $1.29.9. Propane is up four tenths of a cent to a maximum of $1.04.
(Get up to date gas prices anytime HERE)
---
RCMP investigating sudden death, fire in Moncton https://t.co/k2FPGeEPmw

— CTV Atlantic (@CTVAtlantic) November 28, 2018
One person is dead after a fire at an apartment complex on Joyce Avenue yesterday morning. Just after 7 a.m., the Moncton Fire Department responded to a report of smoke in a residence…when they got there the fire was discovered in a bathroom on the second floor. Firefighters were able to contain the damage to the second floor but unfortunately a woman died in the fire. Investigators from the Moncton Fire Department and Codiac RCMP are working to determine the cause and origin of the fire.
---
---
One in 10 adults in Nova Scotia and New Brunswick have purchased cannabis from authorized vendors since it became legalized on Oct. 17, a new poll has found. https://t.co/nn9kmraxvc

— Global New Brunswick (@Global_NB) November 28, 2018
---
The @Eco360_SE Mobile Eco-Depot will be at the Riverview Operations Centre (300 Robertson St.) Nov. 28-29 from 12-8 p.m. This is your chance to drop off household hazardous waste and bulky items free of charge. Program rules: https://t.co/9sDo9419Go pic.twitter.com/GvOmG46f4w

— Town of Riverview (@TownofRiverview) November 26, 2018
---
.@DnaHoop #LadiesHoopClassic #Moncton REVISED schedule .@nbhoopreport pic.twitter.com/jfilgaoC5I

— scottyandtony (@scottyandtony) November 29, 2018
The 2018 Ladies Hoop Classic basketball tournament is making some adjustments because of the storm…no action today…but the spirit games will go ahead tomorrow morning and afternoon at BMHS, Trimble, RHS & Moncton High (weather permitting of course) and everything else has been rescheduled tomorrow, Saturday and now on Sunday.
$15 for a tournament pass – Includes a full colour program, while supplies last (a $2 value!)
$5 for a day pass
$2 for a student day pass
13 and under are free (If applicable, they are encouraged to wear their school team jerseys or jackets)
Full schedule and scores: http://www.ladieshoopclassic.com/Schedule/2018
Follow them on Twitter HERE.
---
The Moncton Wildcats Half Season Seat is now available! Save on 17 games, starting with New Year's Eve. Get President Cup Playoffs ticket priority & avoid box office lineups. #DefendTheDen
https://t.co/ZigdiVPp2J pic.twitter.com/K7UT79ICXx

— Moncton Wildcats (@monctonwildcats) November 28, 2018
The Moncton Wildcats are on the road at Shawinigan tonight…tomorrow night the Cats are at Sherbrooke, and Saturday they wrap up a three game Quebec road trip at Blainville-Boisbriand. Moncton is tied for second overall in the Q right now with a record of 19-6-2-0.
---
DET 4 – STL 3
ANA 3 – FLA 2
TOR 5 – SJS 3
DAL 4 – CGY 3 OT
COL 6 – PIT 3https://t.co/gnQhn2CbpD pic.twitter.com/mLErTUbqDV

— NHL (@NHL) November 29, 2018
Get all the scores HERE.