Headlines: Sun & clouds today but very windy and wind chilly through tomorrow! #WindWarning / Experts: #NBGasPrices dropping up to 3 cents tonight? / RCMP looking for a couple of teenage boys missing from #Moncton / Moncton Magic start season on the road tomorrow night
Greater Moncton Weather: (Extended forecast HERE)
The weather office has issued a WIND WARNING…
Today: Sun & clouds with a chance of flurries. Very windy…gusting between 70-90 clicks late this morning and this afternoon. Temperature falling to minus 8 this afternoon. Wind chill minus 10 this morning and minus 19 this afternoon.
Tonight: Partly cloudy. Windy. Temps steady near minus 9. Wind chill near minus 20.
Tomorrow: Sunny. Windy. High minus 2. Wind chill minus 19 in the morning.
---
Snow and ice control update – Wednesday, November 14 (8 am): https://t.co/Rnz9PFXHhI #Moncton pic.twitter.com/qFYTPxFUyC

— City of Moncton (@CityofMoncton) November 14, 2018
---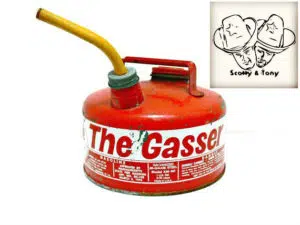 Regular self serve has been selling for just under $1.16 at most places this week in the city…Experts say gas prices are DROPPING again this week…maybe 3¢ tonight! Regular self serve has been selling for just under $1.16 a litre this week at most places here in Greater Moncton. Not as much of a drop expected for diesel & furnace oil…maybe a 1¢ decrease.
(Get up to date gas prices anytime HERE)
---
A couple of missing kids in Moncton…both missing since Monday…both missing from a residence on Snow Avenue…
Missing 17-year-old boy #Moncton 17-year-old Tyler Smith-Johnson is described as being about 5'9″ tall, and weighing about 140 pounds. He has blue eyes, and short hair that is currently brown. He has a tattoo under his right eye.
https://t.co/IFz1ECEvwc
Missing 14-year-old boy #Moncton 14-year-old René Comeau is described as being 5'9″ tall, with a slender build, and has blue eyes and medium-length, brown hair which was most recently dyed purple on top. 
https://t.co/9q09wdp7R7
---
Mayor to appeal for 'emergency funding' on homelessness struggles https://t.co/Y3hJ6rkGjr pic.twitter.com/IsvKKcTwwY

— Times & Transcript (@TimesTranscript) November 14, 2018
---
NB Power ran power lines through the backyards of many suburban neighbourhoods for aesthetic reasons but is finding they are overgrown, fenced in and hard to reach during outages. https://t.co/3gghMa6D7W

— Robert Jones (@cbcjones) November 13, 2018
---
In my #EdTech classroom a young girl invented the "Pink Flag for #Antibullying Awareness & Support" so companies & organizations could show their community strength. It is now flown & sold nationwide! Grace graduates 2019! #NBProud #NBED #AntiBullyingWeek https://t.co/dybW8CIOEq pic.twitter.com/duI1qfF4mk

— Benjamin Kelly 🇨🇦 (@BBTNB) November 12, 2018
---
SATURDAY IS OUR HOME OPENER vs. the Halifax Hurricanes!
Secure Your Seats NOW!
At the Subaru of Moncton Box Office located in the Centre Avenir Centre
or visit https://t.co/l4CQZwqcRH @hfxhurricanes @NBLCanada @TheMonctonMagic @AvenirCentre @CityofMoncton pic.twitter.com/FfIBSgbPFm

— The Moncton Magic (@TheMonctonMagic) November 13, 2018
---
NJD 4 – PIT 2
NYI 5 – VAN 2
FLA 2 – PHI 1
BUF 2 – TBL 1
DET 6 – ARI 1
WSH 5 – MIN 2
EDM 6 – MTL 2
TOR 5 – LAK 1
SJS 5 – NSH 4https://t.co/tWxl1K5iWT pic.twitter.com/HfO8wiGpQ1

— NHL (@NHL) November 14, 2018
Get all the scores HERE.