Headlesslines: Sun & clouds. High 7. Showers beginning this evening. 100% chance of teeny tiny candy bars! / Gas prices DROPPING again tonight! / Household hazardous waste mobile unit at Coliseum today & tomorrow / Moncton losing out on another curling championship bid? / Wildcats win and take over 1st overall in the Q!
Greater Moncton Weather: (Extended forecast HERE)
Today: Sun & clouds. High 7.
Tonight: Showers beginning this evening. Temperature steady near plus 4.
Tomorrow: Showers ending in the morning then a mix of sun & clouds. High 11.
---
Halloween Trick or Treating info:
DIEPPE:
Trick-or-Treating from 4:00p to 8:00p* (based on what they said last year)
MONCTON:
Has no official Trick-or-Treating curfew, but encourages Trick-or-Treaters to go out between 5:00p and 8:00p* (based on what they said last year)
RIVERVIEW:
Basically the same as Moncton* (based on what they said last year)
MEMRAMCOOK: Encourages Trick-or-Treating between 4p & 8p* (based on what they said last year)
More Halloween info on The Scotty & Tony Page!
Enter our contest to win Paw Patrol tickets with your Halloween pictures HERE!
---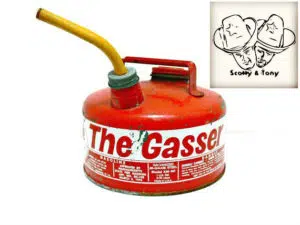 Experts say that gas prices could be heading DOWN as much as three cents tonight…and maybe a one cent drop for diesel & furnace oil.
Regular self serve has been selling for just under $1.23 a litre this week in the city…
(Get up to date gas prices anytime HERE)
---
---
The Household Hazardous Waste Mobile Unit is in Moncton today and tomorrow Noon-8pm at the Coliseum…Drop off stuff like: Appliances, Electronic Waste, Furniture, Small Household Machinery, Renovation Waste, Household Hazardous Waste, Tires, Branches, Yard waste. More info on The Scotty & Tony Page!
---
Apparently Moncton is going to find out tomorrow that another bid for the city to host the men's curling championship has failed. The Times & Transcript is reporting that Kingston, Ontario has leaked the news that they'll be hosting the 2020 Brier that Moncton had bid on. Last year Moncton lost out on hosting the 2019 Brier to Brandon, Manitoba. 2021 anyone?
---
With the win tonight your Wildcats now move into first place overall in the @QMJHL with 26 points on the season to date😼 #DefendTheDen #QMJHL50 pic.twitter.com/yIW0Ln4xWI

— Moncton Wildcats (@monctonwildcats) October 31, 2018
The Moncton Wildcats are #1 in the Q league after a 4-3 win in Cape Breton last night! (Check out the highlights HERE)
The Cats are on a 12 game point streak and host Val d'Or at the Avenir Centre on Friday night. Sunday Moncton makes its first trip of the season to Halifax.
The @monctonwildcats are holding a yard sale on Saturday to sell off the items they didn't bring with them when they moved into the @AvenirCentre #defendtheden @JennerRyan https://t.co/s2B0qP3ZL4

— Neil Hodge (@ttneilhodge) October 31, 2018
---
Get all the scores HERE.