Headlines: A few flurries this afternoon. Windy. High plus 3 / Gas p[rices DOWN almost a nickel / So…that marijuana seems popular… / Cannabis NB being investigated by feds for web violations / somebody has already hacked the Nova Scotia dope website / Lane reductions on St. George today / Cats drop one in OT to the Moose / #MLBPlayoffs Red Sox & Dodgers both win
Greater Moncton Weather: (Extended forecast HERE)
Today: Increasing clouds. A few flurries this afternoon. Windy. High plus 3.
Tonight: Clearing up tonight. Windy. Low minus 4. Wind chill minus 10 overnight.
Tomorrow: Sun & clouds. High plus 5.
---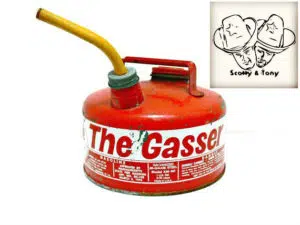 The price of gas is down 4.9¢ this morning! The new maximum for regular self serve is $1.27.7 a litre. Diesel & furnace oil both dropped 2¢!
(Get up to date gas prices anytime HERE)
---
Here's what buying legal #weed in New Brunswick will be like.

For more: https://t.co/Vl6MFBV4LU pic.twitter.com/Bbsl6tm3wx

— CBC New Brunswick (@CBCNB) October 17, 2018
Early Cannabis NB price comparisons not looking great. This single Edison City Lights 0.5 gram pre-roll selling for $6.50 in PEI; $6.89 in NL and $7.50 in NB (HST included on all three) pic.twitter.com/9UXNcvDuDO

— Robert Jones (@cbcjones) October 17, 2018
It seems like it was a big day for the legal weed around Atlantic Canada…thousands lined up across the region to be the first to buy marijuana from the government….here in NB things were fairly problem free…no riots…only a few reports of issues with debit machines at the stores and a little grumbling about the prices…but stores here in Greater Moncton were busy into last evening. ANBL says that they're going to wait a few days to look at the numbers…they want to do some research on opening day sales before they make it public. Of course this is thew same organization that's now being accused of adding days to the calendar last year to make it look like liquor profits were steady so who knows…over in Nova Scotia they were releasing a running tally to reporters all day…sales were up over $400,000 late yesterday.
Of course they may have their own issues…
Cannabis has been legal for less than 24 hours, and someone has already figured out how to bypass the NSLC's age verification process on its retail website. #NovaScotia https://t.co/zyniU0XxIN

— Global Halifax (@globalhalifax) October 18, 2018
And apparently the feds are looking into whether or not the Cannabis NB website is violating advertising rules…Health Canada confirmed to the CBC yesterday that there's going to be an investigation…no official word on why…but an Ontario lawyer says that's probably because the website shows people…and it's implied that they're enjoying marijuana…and that's a no-no according to the federal regs…
The federal Cannabis Act prohibits any promotion of cannabis, accessories or service related to cannabis with a "depiction of a person, character or animal, whether real or fictional." It also bars promotion that evokes an emotion or image of "a way of life such as one that includes glamour, recreation, excitement, vitality, risk or daring." The law also prohibits promoting cannabis in a way that could reasonably be considered appealing to young people.
Recreational use of marijuana became legal today across Canada.

This synagogue in Toronto was READY with the Dad jokes. pic.twitter.com/48JLV9ZSf0

— Yoni (@OriginalYoni) October 18, 2018
Been convicted for pot? The feds are working on a pardon thingy…
#BreakingNews: There will be no fee and no waiting period for Canadians who want to apply for a pardon of their past pot possession convictions.#cdnpoli #legalizationdayhttps://t.co/ibMjIjqReM

— Globalnews.ca (@globalnews) October 17, 2018
God bless this girl selling girl guide cookies outside of nova cannabis. 👏🏼👏🏼👏🏼#yeg pic.twitter.com/dnI9HdBXPc

— Emily Fitzpatrick (@_emilyfitzCBC) October 17, 2018
---
Both westbound lanes of St. George Blvd, at the Mount Royal Blvd intersection, will be closed from 8:30 am until 6 pm on Thursday, October 18 to allow for water main repairs. #Moncton pic.twitter.com/QoaOSd1pL4

— City of Moncton (@CityofMoncton) October 17, 2018
Traffic notes from the City of Moncton: The two westbound lanes of St. George Boulevard, at the Mount Royal Boulevard intersetion, will be closed from 8:30 a.m. until 6 p.m. on Thursday, (October 18), weather permitting. (This lane reduction is necessary to allow for water main repairs.)
Also…Albert Street, between Euston Street and Foundry Street, will be closed to through traffic from 7 a.m. until 7 p.m. on Thursday, (October 18), weather permitting. (This closure is necessary to allow for the installation of a water main connection on Albert Street.)
---
Mount Allison University is holding it's 2nd official powwow this afternoon from 12:30-4 at alumni field. It's being put on by the Indigenous Student Support Group and is open to the public!
---
Astronomers discover most massive structure in the early universe. So-called
'proto-supercluster' could contain thousands of galaxies. https://t.co/EI6D2HBEEP

— CBC News Alerts (@CBCAlerts) October 17, 2018
---
Moose score 30 seconds into OT and take this game 5-4😒

— Moncton Wildcats (@monctonwildcats) October 18, 2018
The Moncton Wildcats lost 5-4 in overtime to the Halifax Mooseheads last night. The Cats host Shawinigan on Saturday night at 7pm!
Next up for your Wildcats is Shawinigan on Saturday night at 7pm!

— Moncton Wildcats (@monctonwildcats) October 18, 2018
---
MLB playoffs: Astros lose home run on controversial fan interference https://t.co/YHAnbunOI5

— Steve Weakley (@tvsteve) October 18, 2018
#MLBPlayoffs: The Red Sox & Dodgers both won last night…Boston is up 3-1 in their series against Houston and L.A. has a 3-2 lead on Milwaulkee…
Get all the scores HERE.