A HEAT ALERT LEVEL 1 issued for: Kent County , and Moncton and southeast NB for today (July 25th). For more info: https://t.co/OpePicWTA2
Greater Moncton Weather: (Extended forecast HERE)
Today: Sun & clouds. High 30. Humidex 38.
Tonight: Becoming cloudy overnight with a chance of showers. Low 21.
Tomorrow: Rain beginning in the morning. Maybe thundershowers. High 22. Humidex 31.
---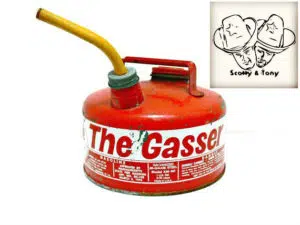 Gas prices aren't supposed to move much tonight…they MIGHT drop a cent…same for diesel. Regular self serve has been selling for just under $1.26 at some places in Greater Moncton. That's about 20¢ higher than last summer.
(Get up to date gas prices anytime HERE)
---
The City of Moncton says that they're closing in on last year's record for building permits. Construction values came in at an all time high of $153 million in 2017…and so far this year the city says it's at almost $146 million in permits. The biggest are the expansion at Organigram on English Drive ($36.7 million), a new Hyatt Hotel next to the Downtown Centre ($17.6 million), a new Costco off Elmwood Drive ($13.5 million), and an expansion of Kent Distribution on Commerce Street ($9.5 million).
---
Number of international students expected to double at NBCC Moncton – https://t.co/FftDRFqpDy – https://t.co/TbNljTbAap

— Moncton News (@MonctonNBNews) July 25, 2018
NBCC Moncton says that their international student population this coming year could be more than double last year's number. NBCC had about 100 international students this past school year and they've already received confirmation from an additional 100 students who will start studying this September. This is a big economic boost for the school and for the community…The CBC reprts that a recent study shows that the average amount an international college student spends in the community is just over $30,000 per year.
---
SUMMER SWIMMING
In partnership with the CEPS and YMCA, public swims will be offered all summer for only $2 per person!
Schedules: https://t.co/XS0gQURyxh pic.twitter.com/plhXdSJNc9

— City of Moncton (@CityofMoncton) July 24, 2018
---
Update on hiring of Grade 2 French immersion teachershttps://t.co/ZXPOXpjuZA

— Government of NB (@Gov_NB) July 24, 2018
The New Brunswick government says its anglophone school districts have 97 per cent of their Grade 2 French immersion teachers in place for September. The 68 schools that offer early immersion in the province have 116 of 119 teachers in place with the remaining positions are expected to be filled shortly.
---
Volunteers needed! The Town of Riverview is currently accepting applications for volunteer firefighters with Riverview Fire & Rescue. Apply today https://t.co/nEEXZE431S Deadline August 15, 2018. pic.twitter.com/RixulqQHJO

— Town of Riverview (@TownofRiverview) July 24, 2018
---
Pepperidge Farm recalls one variety of Goldfish Crackers in Canada https://t.co/onuNNGD9m1 pic.twitter.com/glnwG1mbg4

— Montreal Gazette (@mtlgazette) July 24, 2018
Another food recall. A brand of Pepperidge Farm goldfish crackers is being recalled due to possible salmonella contamination. The Canadian Food Inspection Agency says the Goldfish Flavour Blasted Xtreme Cheddar Crackers sold in both 180-gram and 69-gram packages are being recalled. There are no reported illnesses, but the crackers should be thrown out or returned to the store where purchased.
More info HERE.
---
Billets Needed!
Training camp is than a month away & we are looking for additional billet families to help during this time! If you or someone you know would be interested in billeting one of our players for camp please call us at 382-5555 or email at info@moncton-wildcats.com pic.twitter.com/ytAJcf2aOt

— Moncton Wildcats (@monctonwildcats) July 24, 2018
---
@ChathamIronmen 8@MonctonFC 3
-Ironmen are 14-8 and first place in #NBSBL
-Chatham versus Moncton week continues Saturday at Ironmen Field and Sunday at Kiwanis@GGreenMachine @ttneilhodge @BruceHallihan @BillHuntFreddy @ironmenskipper @selects22

— Paddy Quinn (@pqmiramichi) July 25, 2018
The Moncton Fisher Cats lost 8-3 to Chatham last night…Moncton is back in action tomorrow night at 7:30 in Saint John.
---
2018 MLB trade deadline: Blue Jays pushing hard to trade J.A. Happ and others https://t.co/Yfkb8tvh1M pic.twitter.com/vEf6Ebuec0

— Zesty MLB News (@zesty_mlb) July 25, 2018
Get all the scores HERE.