Greater Moncton Weather: (Extended forecast HERE)
Today: A chance of showers all day. High 15.
Tonight: Clearing up. Low +1…RISK OF FROST…
Tomorrow: Sun & clouds. High 20.
Snowing in #Charlottetown this morning.
First time in June since 1975!#PEI #PEstorm pic.twitter.com/S2FcZady1M

— Antoine Petit (@MeteoAntoine) June 6, 2018
---
Wednesday, June 6th…Buy a #coffee…send kids to camp!#TimHortonsCampDay
More: https://t.co/GirLuh83Ai pic.twitter.com/aYBC9oQg08

— scottyandtony (@scottyandtony) June 5, 2018
---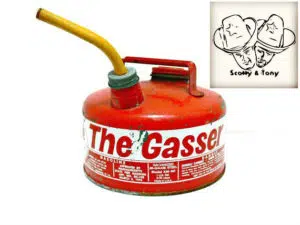 Gas prices might drop another couple of cents tonight! Experts say we might get a "cent or two" reduction. If that ends up being true it'll be the first back to back price drops in four months. Regular self serve is still selling for about $1.31 a litre in Greater Moncton. (Get up to date gas prices anytime HERE)
---
Dieppe Mayor Yvon Lapierre says he thinks that Greater Moncton's public transit system should be free….in fact…he tells the Times & Transcript that the city of Dieppe will move to make Codiac Transpo free in Dieppe as soon as the next budget. The mayor made the comments in response to a portion of the recent Greater Moncton Chamber of Commerce report card…a series of questions asking about Codiac Transpo…one question asked if the bus runs on a convenient schedule…about half of those surveyed didn't know or didn't use the bus…and less than 60% of "people familiar" with the service answered that bus schedules are good or excellent. The other two metro Moncton Mayors didn't sound like they agreed with Lapierre…the Times And Transcript reports that Mayor Ann Seamans of Riverview says that the town already "heavily subsidizes" Codiac Transpo…and Mayor Dawn Arnold of Moncton tells the paper that she's not "totally convinced" that the fares, already pretty low, or schedules have anything to do with nearly empty buses. By the way…Codiac Transpo is free this week because it's Environment Week.
---
There will be lane reductions on Champlain Street, between Acadie Avenue and Wheeler Boulevard (Moncton), on June 6 and 7. Flaggers will be on site to direct traffic. These lane reductions are necessary in order to allow for asphalt work. pic.twitter.com/tyjGuItM3V

— City of Dieppe (@CityofDieppe) June 5, 2018
---
A survey commissioned by accounting giant Deloitte suggests Canadians who currently use cannabis expect to buy nearly two-thirds of their pot from legal retailers once recreational marijuana is legal. Not only that, they expect to buy it more often, even if they have to pay more for it. All eyes are on the senate today…if they pass the legalization bill today, it will set the stage for legal retail sales of cannabis to be up and running by late summer.
---
Public works employees are currently working on pavement markings throughout the municipality. A reminder to be careful on the roads during the construction season. Pay attention to employee instructions and road signs, slow down and plan more time for your travels. pic.twitter.com/tuIVhySR8n

— City of Dieppe (@CityofDieppe) June 5, 2018
---
N.B. bodybuilder honoured with lifetime achievement award https://t.co/Sq4NK57TqX pic.twitter.com/KrHBR0ZN9s

— Telegraph-Journal (@TJProvincial) June 5, 2018
---
$26,625: Price paid by someone on StubHub including fees, for two second row seats at center ice for Game 5 of the Stanley Cup Final In Vegas.

— Darren Rovell (@darrenrovell) June 5, 2018
Get all the scores HERE.