Greater Moncton Weather: (Extended forecast HERE)
Today: Clearing up. Windy today. High 13.
Tonight: Clear. Low minus 3.
Tomorrow: Sun & clouds. High 13.
Sunday: Sunny. High 14.
---
Man dies near power lines in Riverview: https://t.co/bcYNUiOWi6 pic.twitter.com/OHDfImbAjd

— CBC New Brunswick (@CBCNB) May 10, 2018
RCMP & Worksafe New Brunswick are investigating after a worker was killed on the job while trimming trees in Riverview yesterday. NB Power was also called in to shut power off in the neighborhood. Police say the man was working near power lines on Deerwood Crescent when the incident happened and that they were called around 4pm but they're not saying much else at this point because they're trying to figure out what happened.
---

A fire in the north end severely damaged a duplex on Evergreen Drive yesterday. Firefighters responded just before noon-time and had the fire out within an hour. Deputy Fire Chief Dennis Dollemont said there were no injuries…even though residents of both sides of the duplex were home at the time. People watching were pretty amazed at how fast the firefighterfs were able to get things under control…apparently the other side of the duplex wasn't even damaged!
Fire in the news again… If you'd like to help people impacted by fire here's a link (https://t.co/ihcnu0Qroc)

— scotty horsman (@scottyhorsman) May 10, 2018
---
Burning conditions are valid from 2 PM May 10th, to 2 PM May 11th.
All counties are closed for burning. pic.twitter.com/ZsVvgYQPAu

— NB Forest Fires (@NBForestFires) May 10, 2018
---
Chris Collins issued a lengthy statement Thursday, criticizing Premier Brian Gallant's actions after an allegation of harassment was made against Collins last month. https://t.co/1dSKHFltUn

— CTV Atlantic (@CTVAtlantic) May 10, 2018
Moncton Centre MLA Chris Collins says he won't run for the liberals in the next election and says that he's going to sue Premier Brian Gallant. Collins says the way Gallant handled the harrassment allegations against him was "atrocious" and "one would expect more from the premier of any province". Collins has not said whether he'll run as an independent…but a statement released by the Premier's office said that Collins was a "passionate representative" of his riding and that the Liberals will now look for a new candidate for Moncton Centre.
---
ADVISORY – Province enters early stages of flood recoveryhttps://t.co/LFrd5FuiBT#NBFlood2018

— NB-EMO / OMU-NB (@NBEMO_OMUNB) May 10, 2018
Officials are hoping to reopen the Trans-Canada between Moncton & Fredericton today. (Get up to date travel info HERE) The four-lane stretch, used by an average of 10-thousand to 12-thousand vehicles every day, has been closed for a week because of the historic flooding in the province. Meanwhile…Premier Brian Gallant announced yesterday that the province has asked the Armed Forces to conduct a "reconnaissance mission" to determine if the military can help in the post-flooding cleanup.
---
---
Reminder: Riverview's bulk waste collection does not include household hazardous waste (batteries, cooking oil, aerosols, paint, light bulbs, etc.) but you can safely dispose of these items with @Eco360_SE. Details: https://t.co/IzkrEtGl4Y pic.twitter.com/t4l1bM3KkZ

— Town of Riverview (@TownofRiverview) May 5, 2018
Riverview's Bonanza of Free Junk (Spring Cleanup) happens May 14-17.
Ditch your junk furniture, appliances, electronics, yard waste, more!
Not tires though. Tires will not be collected. Make tire swings with them maybe?
PLEASE CONSIDER DONATING your old furniture if it's still in good shape (EnviroPlus: 506-853-7722, Habitat for Humanity ReStore 506-384-4664)
BTW, the usual Junk Rules apply (not too heavy, branches bundled, no batteries, no paint, no light bulbs, no propane tanks, etc.)
---
The Curbside treasures pickup is back! Take part in this event on Saturday, May 12, between 8 a.m. and 6 p.m. and create some space at home or find a treasure. At the same time, you'll be doing something to help protect the environment. Details at https://t.co/DYYsSGn1Wf pic.twitter.com/8azeRbYyfX

— City of Dieppe (@CityofDieppe) May 4, 2018
Dieppe's annual Someone Else's Junk Day is Saturday (May 12… or rain date Sun May 13) from 8:00a- 6:00p.
Refresher in case you forget how this works:
1) Put your cool junk out by the curb.
2) People take your cool junk.
3) You go visit other people's cool junk and take IT home.
4) Celebrate that you helped make Planet Earth a better place.
More info on the Scotty & Tony Page!
---
---
UPDATED: Health Canada has added more USB chargers to the list of recalled products. Do you own any of these recalled USB chargers? Find out about the recalls and what to do here: https://t.co/nVaLtM1vdg pic.twitter.com/sFdERm8wzm

— GovCanHealth (@GovCanHealth) May 10, 2018
---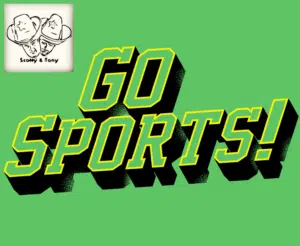 In the Q: The Presidents Cup final is all tied up 2-2…Bathurst and Blainville play game 5 tonight at 8 p.m AT in Quebec.
Big League Sports: NHL Playoffs…The Winnipeg Jets are moving on to the Western Conference Final against Vegas after a big 5-1 game 7 win over Nashville last night. Tampa hosts Washington in game 1 of the Eastern Conference finals tonight. MLB…Toronto lost 9-3 to Seattle…Boston beat the Yankees 5-4.
Get all the scores HERE.
---
No Frills has a new clothing line and it's already selling out. ? https://t.co/6WjM1PAPml

— Twitter Moments Canada (@CanadaMoments) May 10, 2018