Greater Moncton Weather: (Extended forecast HERE)
Today: Sun & clouds. High +7.
Tonight: Mainly cloudy. Low -3.
Tomorrow: Sun & clouds. High 10.
---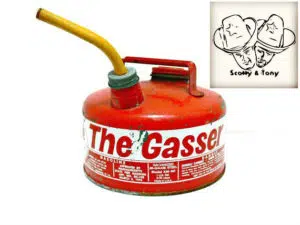 A mixed bunch of gas price predictions this week…one expert (the cbc guy) says that we should get a 2-3 cent DROP in the price of gas tonight…but another expert (the times & transcript guy) says that prices are going UP a couple of cents! Prices are UP more than 10 cents since mid-march. Regular self serve is selling for just over $1.20 at most places around Greater Moncton.
Check gas prices anytime HERE.
---
5 days after Moncton homicide, public knows little about victim: https://t.co/GvgfTthC8O pic.twitter.com/wFrwuMX1on

— CBC New Brunswick (@CBCNB) April 11, 2018
Codiac RCMP still aren't saying much about a murder in the city last Friday. The Crown asked for a ban on reporting the identity of the woman — an uncommon move in a murder case– so they can notify family of the unidentified victim. 38 year old Rejean Gautreau, of Moncton has been charged with second-degree murder of the woman, who was in her 30s. RCMP say the woman's body was discovered on Sunday.
---
The NB NDP would eliminate Community College tuition, Reduce University Tuition by 25% #nbpoli https://t.co/Rm00Vv7gSX

— Nate Wallace ?? (@HappySisyphus) April 10, 2018
The provincial NDP have promised to eliminate tuition at community colleges and reduce university tuitions by 25 percent. Party leader Jennifer McKenzie made the pledge yesterday as part of the NDP's platform for the September provincial election. the 70 million dollars it will cost for the cuts could come from raising provincial corporation tax rates and raising taxes for people in the top 1 per cent income bracket.
---
The man from Ford Bank, N.B., had his licence suspended, vehicle seized and is facing a $2,422.50 fine. https://t.co/a7VWOn35FA

— Global New Brunswick (@Global_NB) April 10, 2018
A 19 year old New Brunswick man has been charged with stunting and had his vehicle seized and license suspended after getting caught driving 179 km / hr on the Cobequid Pass Monday morning! BTW in case you're wondering that fine is almost $2,500.
---
Pre-Game ceremony in honour of the Humboldt tragedy. #HumboldtStrong ?? pic.twitter.com/a3QUQPO9ie

— Moncton Wildcats (@monctonwildcats) April 11, 2018
In The Q Playoffs…Blainville-Boisbriand beat the Moncton Wildcats 7-1 last night and hold a commanding 3-0 lead in that series. Game four goes tonight at the Coliseum. The Wildcats honoured the Humboldt Broncos last night with a centre ice pregame ceremony, a book of condolence that was signed by fans and they have announced that the team is making a $5,000 donation to the Humboldt players and their families.
---
.@A_Sanch41 was nearly unhittable, @cgrand3 provided the fireworks, and @RobertoOsuna1 etched his name in history.

RECAP: https://t.co/nM2SO7c8gQ pic.twitter.com/yVrwANZ9zS

— Toronto Blue Jays (@BlueJays) April 11, 2018
---
Looks like the @NHLBruins might get Rick Nash back for Game 1. #StanleyCup https://t.co/p7q67cz8uL

— NHL (@NHL) April 11, 2018