There's a FREEZING RAIN WARNING in effect…
Greater Moncton Weather: (Extended forecast HERE)
Today: Freezing rain changing to snow or rain near noon. Maybe a couple of cms of snow…High +1.
Tonight: A few showers ending this evening then mainly cloudy. Low -2.
Tomorrow: Sun & clouds. High +8.
---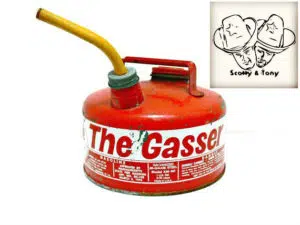 Last week gas prices jumped up almost 3.5¢…and experts say we're in for another hike this week…prices are expected to go up around 2.5¢! Regular self serve is selling for just under $1.14 a litre this week here in Greater Moncton. Check the latest gas prices anytime HERE.
---
City going into reserve fund for downtown plaza.https://t.co/P8WkYzmdcb pic.twitter.com/20XIJtFFRe

— Times & Transcript (@TimesTranscript) March 28, 2018
The City of Moncton will draw from its capital reserve fund to cover the remaining $4.2 million to pay for the downtown events centre plaza. According to the Times And Transcript, Council approved the funding at Monday's council meeting. However, Coun. Paul Pellerin voted against the motion saying taxpayers should know that in addition to the $4.2 million, another $2.54 million has also been transferred from another dedicated reserve for "other costs" associated with the centre. Pellerin objects to the decision to separate plaza funding from events centre funding, saying they are all part of the same project.
---
Developer proposes his land for new school next to Centennial Park in Moncton: https://t.co/v8j1v9OXE6 pic.twitter.com/su3RPim3ql

— CBC New Brunswick (@CBCNB) March 27, 2018
A Moncton developer is proposing a new West End school be built on his property next to Centennial Park. Romeo Goguen owns land on the north edge of the park and apparently thinks it would be a great spot for the new school that will replace Hillcrest and Bessborough. Not everyone thinks so…associates of the developer recently met with parents for the schools and while Hillcrest parents seemed to like the idea Bessborough parents want the new school built on the current Bessborough property.
---
---
Wireless public alerting capability available soon nationwidehttps://t.co/KNP6pAe6lB pic.twitter.com/4dBnKeyYL2

— Government of NB (@Gov_NB) March 27, 2018
Wireless devices in the province will soon be able to receive public alerts. The provincial government says that Alert Ready — the national alert system — will be able to deliver messages to devices such as smartphones starting April 6th. The province says it's a way for New Brunswickers and other Canadians to keep informed during an emergency situation.
---
The Francophone South School District is launching a campaign to attract more teachers: https://t.co/RnyBPbhMnT pic.twitter.com/nECWzpUcm2

— Times & Transcript (@TimesTranscript) March 27, 2018
The Francophone South School district needs teachers…and so yesterday it launched a new campaign to get them. District Superintendent Monique Boudreau tells the Times & Transcript that there's a mistaken impression that there aren't any teaching jobs around here…and that keeps students from going into education programs when they graduate. The new campaign is using social media & classroom presentations to grade 11& 12 students to help get more students into the education field…and to possibly stay here in Southeast NB to teach when they graduate.
---
That's a happy birthday!
Quebec teen wins $1,000 per week for life with ticket bought to celebrate 18th birthday https://t.co/aPzrni0IaQ

— Maria Panopalis (@MariaPanopalis) March 27, 2018
---
Next Game | Prochain Match

? – Wednesday | Mercredi
⏰ – 7PM | 19H
?- Moncton Coliseum
? – https://t.co/zbtILBTSTl | 857-4100

Océanic lead series 2-1. | Rimouski mène la série 2-1.#LeaveYourMark #LaisseTaMarque

— Moncton Wildcats (@monctonwildcats) March 28, 2018
In the Q playoffs…The Moncton Wildcats lost 6-2 against Rimouski last night. Oceanic are up 2-1 in that series. Game 4 goes tonight at the Coliseum.
---
After a highly contested 4th, Magic take it 107-95 in Halifax!!
Playoff preview?

Corey Allmond caught fire and hit 9 threes for 34 points, Terry had 24!

More stats + the recap at https://t.co/rAs7ZYrxaT

Endgame by @UNIcooperation pic.twitter.com/FsMWiqAWe0

— The Moncton Magic (@TheMonctonMagic) March 28, 2018
The Moncton Magic beat the Halifax Hurricanes 107-95 last night. The Magic only have two games left in the regular season…and they're both against the Saint John Riptide. Thursday night Moncton is in the Port City…Saturday night The Magic host Saint John at the Coliseum.
---
CAR 3 – NJD 4
NYI 4 – OTT 3
DET 5 – PIT 2
STL 3 – SJS 2 OT
NSH 2 – MIN 1 SO
WPG 5 – BOS 4 SO
DAL 3 – PHI 2 OT
CBJ 7 – EDM 3
VAN 4 – ANA 1https://t.co/NhrVxhNhOr

— NHL (@NHL) March 28, 2018
Get all the scores HERE.
---
Two Vlads, one GIF. #LikeFatherLikeSon pic.twitter.com/9RV9Tnh5rx

— Toronto Blue Jays (@BlueJays) March 28, 2018