Greater Moncton Weather: (Extended forecast HERE)
There is a SNOWFALL WARNING in effect for tonight…
Today: Sunny this morning. Clouding over later with some light snow starting late afternoon…High minus 6.
Tonight: 15-25 cms of snow changing to ice pellets mixed with freezing rain after midnight. (Rain along the Fundy coast.) Temps steady near minus 4 except near plus 1 along the Fundy coast.
Tomorrow: Flurries or rain showers ending in the morning then cloudy with a chance of flurries. High minus 5.
Messy later today as snow develops. Then changes thru freezing rain to rain NS-E PEI and Fundy coast NB.
Heaviest snow Fredericton to Alberton.
Some passing systems on weekend: again snow changes to rain S Maritimes. pic.twitter.com/2SDdshYhoP

— Jim Abraham (@YHZweatherguy) February 7, 2018
---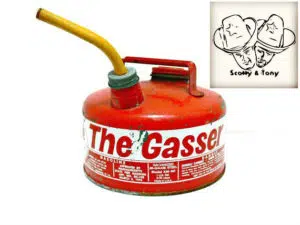 Gas prices are supposed to DROP a little tonight…maybe a cent. Diesel and furnace oil may drop a couple of cents…that's good news…the maximum for diesel in the province right now is over $1.35!
---
UPDATE: Woman unlawfully at large in custody, another woman still wanted on Canada-wide warrant https://t.co/aV7K3uM0Kk #Moncton pic.twitter.com/OTCtixVwqL

— RCMP New Brunswick (@RCMPNB) February 6, 2018

Codiac RCMP have arrested 31 year old Lynn Depres two days ago in Moncton…she was wanted on a canada wide warrant after breaking parole. Police are still asking for the public's assistance in locating another woman who is unlawfully at large…Alyssa Saunders is also wanted on a canada wide warrant. 24-year-old Saunders is described as 5'5″ tall, weighing approximately 122 lbs, with black hair and blue eyes. She has tattoos on her upper torso, left ankle, left shoulder, right and left wrists and left hand. She has piercings on her tongue, nose, lips and ears. She is believed to be in the Moncton or Fredericton areas.
Anyone with information on her whereabouts is asked to contact Codiac Regional RCMP at 506-857-2400 or their local police. Information can also be provided anonymously through Crime Stoppers by calling 1-800-222-TIPS (8477), texting TIP212 + your message to 'CRIMES' (274637), or by Secure Web Tips at www.crimenb.ca.
---
BREAKING: Government unveils $25M plan to reduce wait times https://t.co/yPVceIUWEh pic.twitter.com/B62Fthdq3m

— The Daily Gleaner (@DailyGleaner) February 6, 2018
The provincial government released a little info yesterday on it's plan to battle hospital wait times. Premier Brian Gallant announced $25 million in funding to be spent in the next year to help hire family doctors & nurses and in some other areas that might take some of the pressure off of the hospital system. Not many other details though…Gallant said more info would be released in the coming weeks. The NB department of health budget is at an all time high…$2.75 billion this year…but thousands don't have family doctors…emergency rooms are a mess…and it can take years to see specialists and get into surgery.
---
The Moncton Wildcats are on the road in Bathurst tonight and then back home at the Coliseum Thursday night to play Blainville Broisbriand.
Only 7 home games left in the regular season! Get the game schedule HERE.
---
ANA 4 – BUF 3 OT
PIT 5 – VGK 4
PHI 2 – CAR 1 OT
WSH 3 – CBJ 2
OTT 5 – NJD 3
BOS 3 – DET 2
FLA 3 – VAN 1
MIN 6 – STL 2
WPG 4 – ARI 3
CGY 3 – CHI 2
COL 3 – SJS 1

— NHL (@NHL) February 7, 2018
NHL: Ottawa, Boston, Washington, Pittspurgh, Winnipeg, & Calgary were winners…Vancouver lost. Tonight Toronto hosts Nashville, Boston is at the Rangers, & Edmonton plays at L.A.