Greater Moncton Weather: (Extended forecast HERE)
Today: A few flurries this morning…and maybe freezing rain before it changes to a few rain showers. Mainly cloudy later. Pretty windy today. High +6.
Tonight: Mainly cloudy and windy. Temperature rising to +9 by morning.
Tomorrow: Cloudy in the morning. Rain beginning in the afternoon. Windy. High 10.
My initial storm snowfall and ice outlook for eastern and Atlantic Canada Friday-Sat. https://t.co/LE19wYFYMp

— Brett Anderson (@BrettAWX) January 10, 2018
There's still a special weather statement for late tomorrow into Saturday…really rainy overnight tomorrow night and part of the day on Saturday…and then as the temperature drops on Saturday the weather office says we're in for a "prolonged period of freezing rain". Rainfall totals right now look like they're in the range of 50-70 mm.
---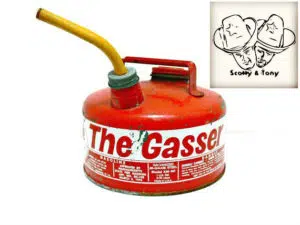 Gas prices are down a little…regular self serve dropped four tenths of a cent last night to a new maximum of $1.16.6.
Diesel and furnace oil are both up six tenths of a cent. Diesel is now selling for a maximum of $1.33.3.
---
Moncton eyes booting rules with new municipal powers in hand https://t.co/Zl7X0YpDv7 pic.twitter.com/FFkahc45ZB

— Times & Transcript (@TimesTranscript) January 10, 2018
Moncton city council says they're taking another look at the rules for booting illegally parked cars downtown. Mayor Arnold who once referred to the practice as a "blight" on the downtown, vowed during her election campaign she would address the situation. With a new Municipalities Act now in place, steps can now be taken. Nick Robichaud, the city's general manager of legal and legislative services told the Times and Transcript options could include banning the practice, regulating it through licensing or doing nothing. Right now it costs the owner of a vehicle that's been booted 160 dollars to have the device removed.
---
School bus drivers, paramedics call for safer roads in N.B. https://t.co/EkgBIGq8ph pic.twitter.com/Dx43rArjd6

— CTV Atlantic (@CTVAtlantic) January 11, 2018
CUPE union drivers in New Brunswick are speaking out about the dangerous state of roads across the province this winter. Snowplow drivers, highway workers, bus drivers, and paramedics are calling the condition of our highways "deplorable" and is asking the transportation department to make changes before a tragedy happens. Transportation minister Bill Fraser says he's looking into the complaints.
---
City of Moncton says "There is a slight delay in curbside Christmas tree collection. This is unrelated to the other curbside trash collection delays. Also unrelated to all regular delays and delays of those delays."
---
Dome is back UP! We're now busy working on many small repairs inside. Hoping to be able to open once again for activities on Saturday. Stay tuned. pic.twitter.com/SMuBjSAlko

— Moncton SportsDome (@SportsDome) January 10, 2018
The Moncton Sports Dome is back up…last week those high winds ripped a hole in the dome and staff had to deflate it. They announced yesterday that it's been reinflated and they're doing some small repairs inside and hoping to have it back up and running for programs by the weekend.
---
Safety concerns mean no small carts at grocery store 'til spring https://t.co/W7JVYn3voo pic.twitter.com/OK0OCGsdaw

— Times & Transcript (@TimesTranscript) January 10, 2018
If you shop at the Atlantic Superstore in Riverview here's a note for you…the store posted on Facebook yesterday that they're getting rid of their little double decker shopping carts because of safety concerns in the parking lot. So just big shopping carts at that location until they figure something else out. This doesn't affect the other locations in the city. They we're really specific about the problem but one of our sources tells us that they can tip over really easy if they hit a pothole in the parking lot.
---
Police dog easily tracks down Saint John steak thief : https://t.co/2dSl8qTVWC pic.twitter.com/GFmsJYRQxF

— CBC New Brunswick (@CBCNB) January 11, 2018
Did you hear about the shoplifter in Saint John? The police brought in a k9 unit…which had no problem taking down the thief…he had stolen three club packs of steaks from a store in the city. A 29 year old man is set to appear in court on theft charges. The Saint John Police said that club packs of steak are probably not the best thing to steal when they put their police dog on the case…
---
Magic take the win 112-104 over the River Lions!!

Great to grab a second consecutive win at home before starting our 5-game road trip! Al Stewart and Terry Thomas had 23 points each, Jeremy Williams had 22!

Endgame brought to you by @UNIcooperation
? by @jabouie pic.twitter.com/nN04lkYHq6

— The Moncton Magic (@TheMonctonMagic) January 11, 2018
The Moncton Magic beat the Niagara River Lions 112-104 at the Coliseum last night. The Magic now head out on a five game road trip starting in Windsor, Ontario Friday night.
---
Good luck to our @MonctonFlyers at the #EastCoastIceJam in #Halifax this week! We have a link to stream the games at https://t.co/BSbjgehXkn #GoFlyers!!! pic.twitter.com/BkV4Hswy6P

— scottyandtony (@scottyandtony) January 10, 2018
The Moncton AAA Flyers are on the road this week at the 6th annual East Coast Ice Jam at the BMO Centre in the Bedford area of Halifax. The Flyers are competing in the major midget division with 22 teams. Moncton plays the Halifax MacDonald's at 5pm today. You can stream the games live HERE.
---
"We just didn't get some goals, it seemed like the puck wouldn't go our way." – @f_andersen30

?: https://t.co/srZ2MnuYjm#TMLtalk pic.twitter.com/LKSI75FSKB

— Toronto Maple Leafs (@MapleLeafs) January 11, 2018
NHL: The Senators beat the Leafs 4-3 last night in Toronto. Both teams have some time off now…Toronto doesn't play again until Tuesday…Ottawa isn't back in action until next Thursday night!
Get all the scores HERE.