Greater Moncton Weather: (Extended forecast HERE)
Today: Mainly sunny. High plus 2.
Tonight: Clouding over…Low minus 5.
Tomorrow: Clearing in the morning. High plus 2
---

Federal fisheries minister, and Beausejour MP, Dominic LeBlanc has been diagnosed with leukemia. Leblanc made the announcement yesterday…saying that he was diagnosed back in April. He says he's confident his diagnosis won't get in the way of his work. His doctor described the disease as "one of the most common types of leukemia in adults" and LeBlanc is scheduled to begin treatments next week.
---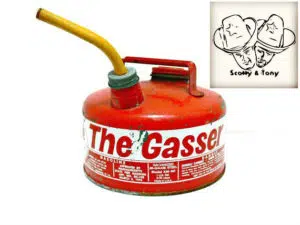 Gas prices are down 1.9¢ this morning. The new maximum for regular self serve is $1.15.9 a litre. Diesel and furnace oil both went up about a cent.
---
LOTTO ALERT!
A $100,000 #tag sold in #Moncton for last night's @AL_Lottery draw! #CheckYourTickets!https://t.co/tuvdOS3kyZ pic.twitter.com/KvamHRkM6H

— scottyandtony (@scottyandtony) December 7, 2017
---
In a new text message con, scammers are claiming to offer a reimbursement from NB Power, in an effort to get fast cash. If you receive one of these texts, please don't click on the link. Instead please report it the Canada Anti-Fraud Centre https://t.co/Ego1ZKFaFm pic.twitter.com/TtILTbRc34

— NB Power (@NB_Power) December 6, 2017

In a new text message con, scammers are claiming to offer a reimbursement from NB Power, in an effort to get your cash. NB Power says if you get one of those texts, don't click the link. Report it the Canada Anti-Fraud Centre: http://www.antifraudcentre-centreantifraude.ca/reportincident-signalerincident/index-eng.htm
---

The 20th annual Sue Stultz & Moncton Firefighter Association turkey drive is happening…the turkey tally is 2,146 as of last night…the goal is 4,241 by tomorrow evening. You can donate down back at the St. George Blvd fire station across from the entrance to Centennial Park. We have a link to donate ca$h on the Scotty & Tony Page.
---
10 "Move Over" tickets issued to drivers over five-hour period https://t.co/124ggNd9pg #Rogersville #Bouctouche #SainteAnnedeKent #Collette

— RCMP New Brunswick (@RCMPNB) December 6, 2017

RCMP say some motorists still aren't getting the message that they need to move over for emergency vehicles. Four recent enforcement operations focused on the "Move Over" law and resulted in a number of tickets and warnings. 10 tickets were issued to drivers who failed to move over while a police vehicle was stopped on the side of the road with emergency lights flashing. RCMP also issued a seven-day roadside driving suspension when a motorist failed a roadside breath test at 11 a-m.
---
Next Game vs. #Armada. // Prochain Match contre @ArmadaBLB.

? – Thursday/Jeudi
⏰ – 8PM/20H
?- Centre d'Excellence Sports Rousseau#GOCATSGO

— Moncton Wildcats (@monctonwildcats) December 3, 2017

The slumping Moncton Wildcats play at Blainville-Broisbriand tonight…The Cats have lost 8 in a row. Moncton plays in Val-d'Or on Saturday and at Rouyn-Noranda Sunday.
---
@MonctonFlyers 2, Collège Notre-Dame 4
Les joueurs du match CCM : Lukas Cormier (2-0) Moncton / Émile St-Pierre (0-2) CND
Sommaire : https://t.co/hk9YkqK1MK #challengemidgetAAACCM pic.twitter.com/E4xNP6snFS

— LHMAAAQ (@LHMAAAQ) December 7, 2017
The Moncton AAA Flyers are at the big CCM tournament in Gatineau, Quebec…last night they lost 4-2 to Notre Dame…this morning they play College Charles-Lemoyne and tomorrow against Laval-Montreal. You can watch the games online HERE.
---
Get all the scores HERE.