Greater Moncton Weather: (Extended forecast HERE)
Today: Increasing clouds. Rain beginning late this afternoon. High 12.
Tonight: Rain ending before morning then cloudy with 60 percent chance of flurries. Rainfall amount 15 to 25 mm. A little windy tonight.  Low minus 2.
Tomorrow: A chance of flurries early in the morning…otherwise sun & clouds. High zero.
---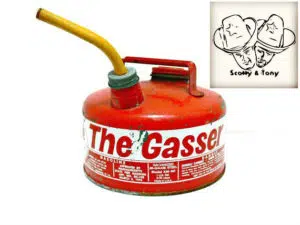 The price of gas is expected to drop by three cents or more tonight when regulators reset prices. Regular self serve has been selling for around $1.17 this week here in Greater Moncton.
Get the latest gas prices anytime HERE.
---
1 in 5 #NewBrunswick children and youth living in poverty: report https://t.co/ig4JQm1XW3

— Global New Brunswick (@Global_NB) November 21, 2017
More than 20 per cent of New Brunswick children and youth aged 0 to 17 live in poverty… that's the fourth highest rate in the country. The Human Development Council released a report yesterday called The Face of Child Poverty in New Brunswick…and it says that more than a fifth of young people in the province struggle daily to get adequate food, shelter, clothing, and security. They're calling on the government to increase the minimum wage to $15 an hour.
---
Moncton school should close, education council decides https://t.co/1mwc1nK6xD pic.twitter.com/J7qSXNnFL2

— Times & Transcript (@TimesTranscript) November 22, 2017
The Anglophone East District Education Council is going to recommend to the province that Hillcrest School be closed and it's students join Bessborough School at a new school that has yet to be built. That was the unanimous decision of the council at a public meeting held at McNaughton High School last night. Enrollment at Hillcrest, on St. George Blvd, is currently about half capacity…and Bessborough School needs upgrades that would cost more than 70% of the budget of building a new school. All this being said…it may be a while before any of this stuff happens…the province hasn't granted the request for a new school…and if approved it may be four or five years before it's open.
---
Mayor Ann Seamans and members of Riverview Town Council invite you to ring in the holiday season and help 'Light Up Riverview' at the Mayor's Christmas Light Launch, held in its new location on the Riverfront Trail next to Fundy Chocolate River Station on Wed., Nov. 22 at 7 p.m. pic.twitter.com/9VNd0GMcuX

— Town of Riverview (@TownofRiverview) November 19, 2017
The Town of Riverview is having the Mayor's Christmas Light Launch tonight in it's NEW LOCATION on the Riverfront Trail next to Fundy Chocolate River Station. (*This event will happen regardless of the weather…if it's not so great out it will just take place inside Chocolate River Station in the Cocoa Room.) The Town has insThere's going to be eggnog, hot chocolate, and apple cider…and the kids get mini-stockings that they can fill with treats! Everything gets started at 7 tonight. (More info HERE)
---
Province records increase in tourists for summer of 2017https://t.co/IqkXele3S0

— Government of NB (@Gov_NB) November 21, 2017
The government says summer tourism in the province has increased for the second year in a row. A six per cent increase in campsite rentals at provincial parks, lead to the highest number of campers in the province since 2008. The Hopewell Rocks welcomed more than 286-thousand visitors this summer — an increase of 17 per cent over 2016. Overall, public attractions reported a 10 per cent increase over last year. Not everything was rosy, though, the number of visitors to Parlee Beach dropped by a massive 26 percent…
---
The City of Moncton is having a public "pest control meeting" tonight at 6:30 at the Crossman Community Centre. We contacted the City to get more info on the meeting…spokesperson Isabelle Leblance tells us that they're going to have employees from various departments (by-law, parks and leisure, public works) from the City at the meeting. They've also invited the company that works with the City on rodents and a few external groups as well. It is in response to the recent  concerns regarding rodents in the City, but also serves as an information session for anyone looking at ways to keeping rodents off their property. So it's for anyone. There will be ample time for residents to speak with presenters and ask questions.
More info HERE.
---
David Cassidy has died has died at age 67. Here's a look back at his life and career. https://t.co/xXRe6counL https://t.co/kIn4wmUwjW

— CNN (@CNN) November 22, 2017
---
Next Game vs. #Titan. // Prochain Match c. @ABTitan.

? – Thursday/Jeudi
⏰ – 7PM/19H
?- Moncton Coliseum
? – https://t.co/zbtILCbtKT
#️⃣ – #GoCatsGo

— Moncton Wildcats (@monctonwildcats) November 22, 2017
A close 6-5 loss in Halifax for the Moncton Wildcats last night. The Cats host Acadie-Bathurst at the Coliseum Thursday night at 7.
---
Have you experienced professional basketball yet?

Your hometown Moncton Magic kick off their first season in the @NBLCanada this Wednesday, November 22nd vs. @stjohnsedge

Tickets are available at: https://t.co/fgNFejljUB pic.twitter.com/nMaZDED0Uo

— The Moncton Magic (@TheMonctonMagic) November 20, 2017
Our brand new pro basketball team has it's home opener at the Moncton Coliseum tonight…The Moncton Magic host the Saint John's Edge…    tipoff is at 7!
---
NHL last night…Montreal lost 3-1 at home to Dallas…Edmonton also lost at home…8-3 to St. Louis. Vancouver beat Philly 5-2.
Get all the scores HERE.