►Stream ■ iPhone ■ Android ■ Connect ■ Share ■
>National "If Cats & Dogs Had Thumbs" Day is a legit day.
And… what IF cats and dogs had thumbs?! We got to thinking about it…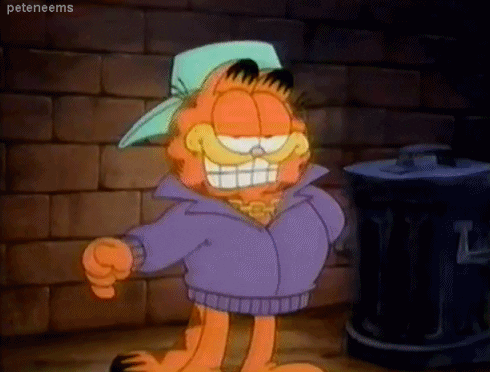 >Moncton Midget Flyers Hockey: Sat (Mar 3) 7:30p at 4 Ice Centre
They Tweeted this…
Flyers take a 4-0 series lead in the first to 8 point semi-final series against Fredericton. Game 3 back in Moncton on Saturday night at 7:30pm!
— Moncton Flyers (@MonctonFlyers) March 2, 2018
>Would you try Eating an Orange in the Shower? Us neither… but it's all the rage…

>UFOs over Milwaukee? Or seagulls. Or what if the aliens ARE the seagulls?
HERE'S the story.

>WILDCATS HOCKEY…
Wildcats play Saturday at 7:00 in a cool/ retro Moncton Hawks game… Cats will auction off the special edition Hawks jerseys! HERE for more.
They tweeted this…
TOMORROW NIGHT is @TheAHL night. Don't miss the action!
Tickets: 857-4100 | https://t.co/I1JPoekKgG pic.twitter.com/tzkFoy651X
— Moncton Wildcats (@monctonwildcats) March 2, 2018
*ICYMI: Moncton Wildcats are hoping to host the memorial Cup in 2019… The Memorial Cup Committee has toured & left Moncton… now we wait for a month to hear if we get the Tournament or not…
Science has proven that Pyramid Power© will help the Cats… so get a bunch of friends to smuggle in a length of board… Assemble those boards into a pyramid somewhere in the mezzanine area…


More info HERE
>MONCTON MAGIC BASKETBALL Sunday (Mar 4) 2:00p at Coliseum

>Washer Toss on select Saturdays from 1p-4p at the Air Force Vets Club (494 Saint George Street) *Note: you have to be 19 or older. HERE's the info link.


©Washer Toss (file photo)
>Pool at the Legion (100 War Veterans Ave) on Saturdays 1p to 5p. Errbody welcome. Info? CLICK HERE

>Secret Superstars Contest Monday at 7:15a THIS COULD BE YOU!!